Summer Shorts - Part 1 - DIY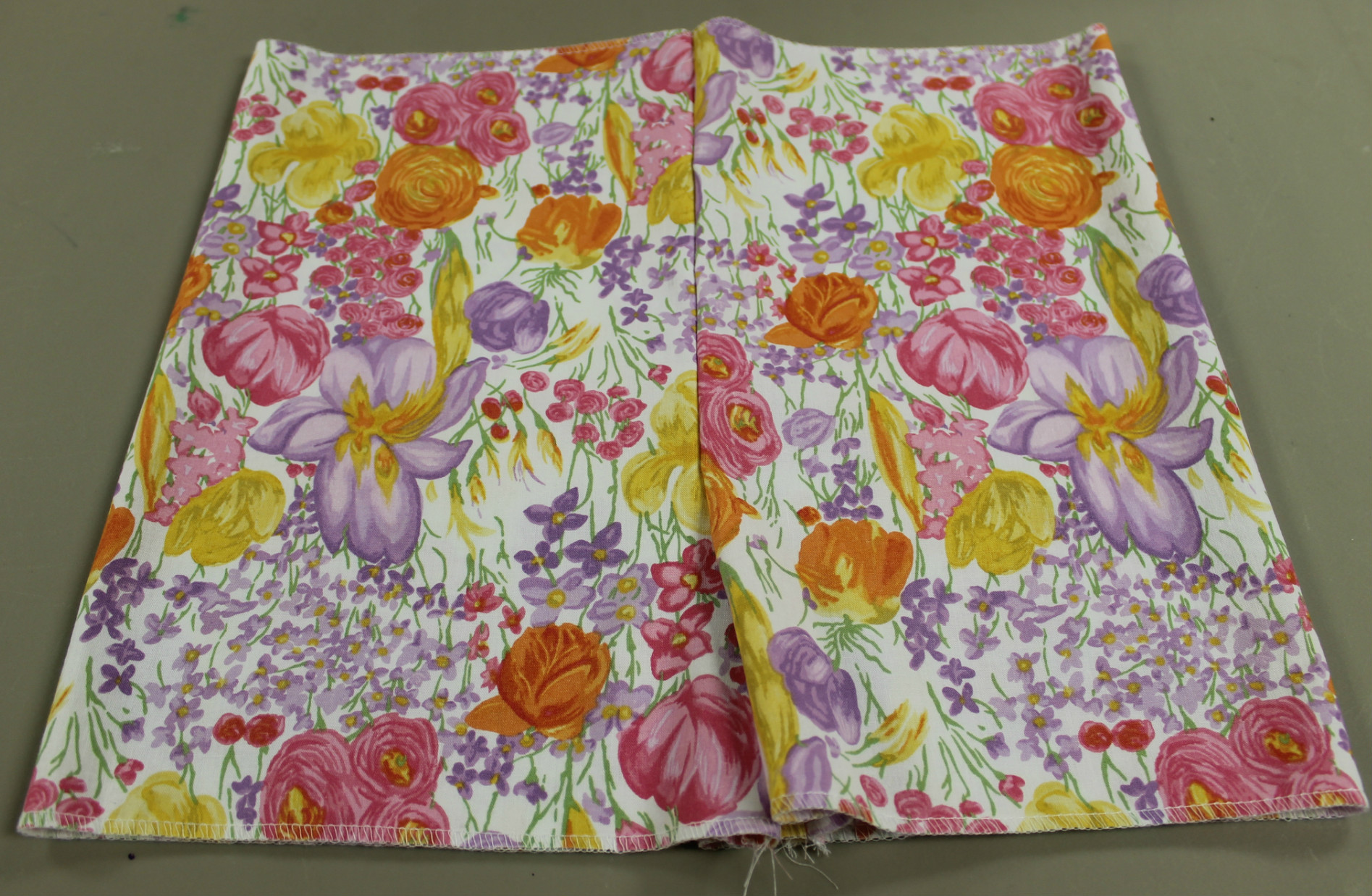 Summer Shorts the most important and most fun item of clothing that can be had for kids. I do my best to make sure that my daughters have fun, modest shorts for summer. They love the fact that I let them pick out their own fabric as well. We usually get quilting fabric because that seems to be the most fun. I have made shorts using this pattern with t-shirts as well. Those turn out pretty well too. In this post I am going to show you how I make my daughters summer shorts.
In the above picture, I have copied a pair of shorts that belonged to my son when he was about 24 months. I just kept grading the pattern up for all my kids making adjustments as needed.
This picture is of the fabric cut out and I serged all the edges before sewing the pieces together.
I then matched the inner seam at the legs. If you look at the picture you can see where the front and the back of the seam above the leg seam doesn't match. That is because the seam on the back side is the front and the seam laying on top is the back seam. That seam is a little deeper because you need room for the derriere.
Here is a closer picture of the seams and how they all line up.
Once the inner leg seam has been sewn you then flip one leg so that the fabric shows the right side.
You need to slip the leg that has the right side out into the leg with the wrong side out. So right sides are facing each other. Matching the seams and edges.
This picture shows one leg tucked inside the other leg with all the seams and edge matched up.
Here I pinned the seams so that you can see them better. I then sewed the crotch with an extra line of stitching on the back side for extra security.
At this point you are almost done. Come back in two weeks and we will finish these up and you can see how they look.
If you have any questions let me know in the comments below.